Sugru: The Original Moldable Glue (16-Pack) for $25
---
Check Out Now
Expires June 03, 2120 06:59 PST
Buy now and get 35% off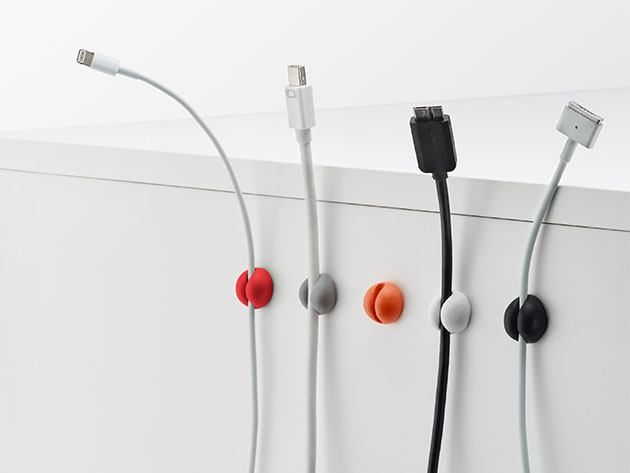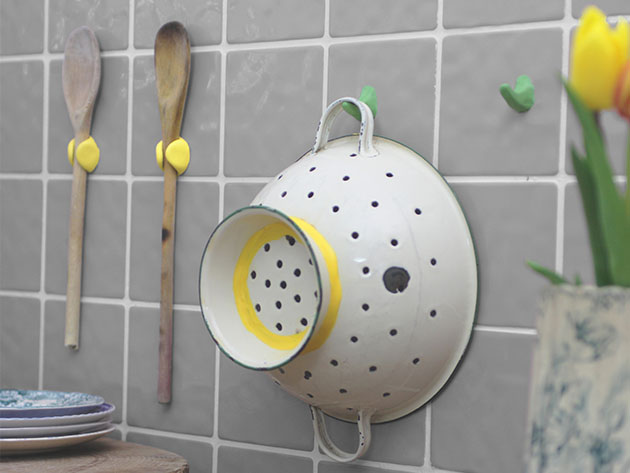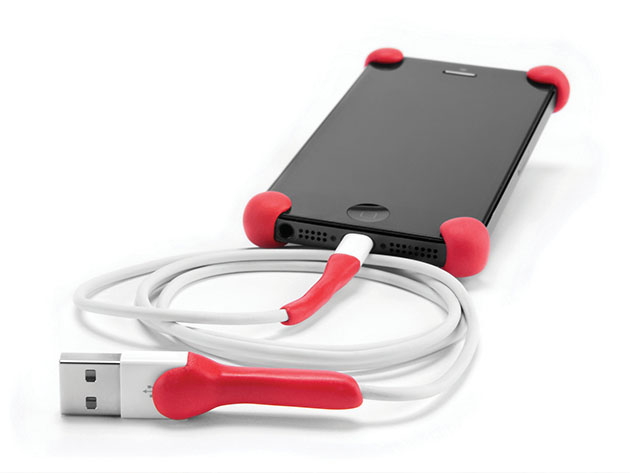 KEY FEATURES
Sugru is the world's first multi-purpose moldable glue that sets strong by turning into silicone rubber. Out of the pack, Sugru is designed to feel soft and malleable like play-dough. Roll the material in your fingers. Press it where you need it, and mold it by hand into any shape. You have 30 minutes to shape it, smooth it, and reposition it as required. After setting, leave it for 24 hours and see the glue flex with the material it's applied to. Since it's launch in 2010, the Original Formula has been used more innovatively than anyone can imagine. It's fixed and prolonged the lives of untold numbers of gadgets. It's enabled thousands of DIY projects both big and small. Basically, almost anything!


Sticks permanently to lots of materials like glass, ceramic, wood, metal & plastics
Stays in its shape permanently & will remain bonded, often for years to come
Sets strong & holds up to 4.4lbs
Comfortable at high & low temperatures up to 356°F and down to -58°F
Flexibility combined w/ strong adhesion ensures that your fixes don't become brittle or crack
Excellent dampening properties can deliver vibration resistance & shock protection
Like other silicones, it has good thermal & electrical insulation properties
Excellent ozone & UV resistance; only slight fading after years in direct sunlight
NOTES:
Does NOT bond to oily plastics like polypropylene, polyethylene or Teflon™
Be careful with electricity. Stick to small consumer electronics rated to below 24 volts
Reviews
CNET: "Sugru, a moldable glue that sticks to almost anything and dries to a rubbery finish, could make things a lot less disposable."
Forbes: "This self-setting rubber can eliminate the need for so many other things Mom uses to fix things at home and her office including, tape, rubber, cases, foam, etc. It's a multi-tasking fixer-enhancer."
Daily Mail: "Sugru: The high-tech putty that will let you repair your glasses or mend a shelf"
PRODUCT SPECS
Specs
Color: black
Materials: RTV One-Part Moisture Curing Silicone Elastomer
Size: 0.17 oz (per single-use pack)
Work time: up to 30 minutes (room temperature)
Cure time: 24 hours
Shelf life: 13 months when stored at 70°F
Service temperature range: -58⁰F to 356⁰F
Soft & flexible
Adhere to most materials
Waterproof
Thermal & electrical insulator
For general fix purposes
Manufacturer's 6-month warranty
Includes
16x Single-Use Packs of Sugru Moldable Glue (Black)
---
Check Out Now