Behringer NEUTRON/BEH Paraphonic Synthesizer with Authentic Dual 3340 Analog for $339
---
Check Out Now
Expires August 14, 2120 00:40 PST
Buy now and get 9% off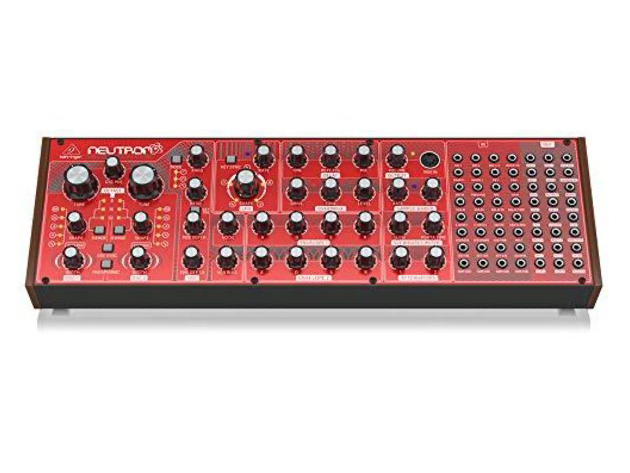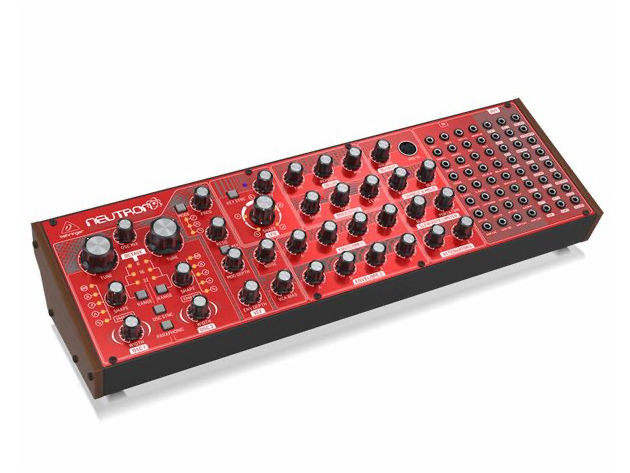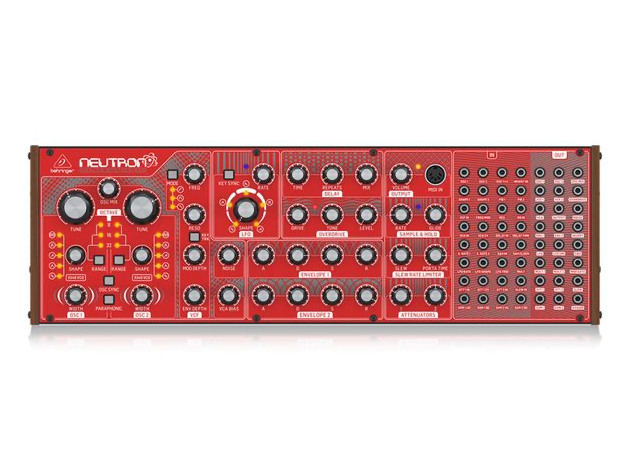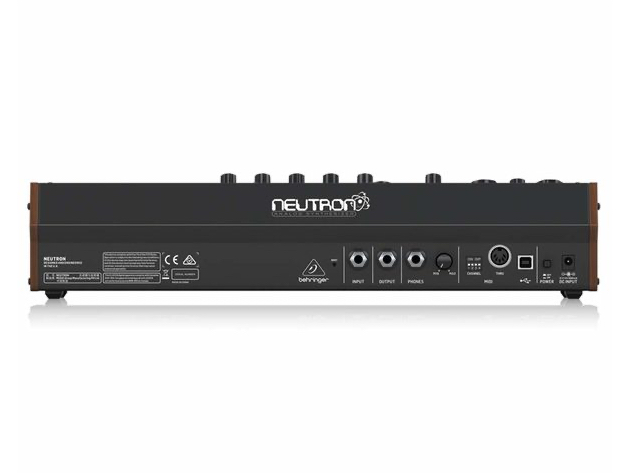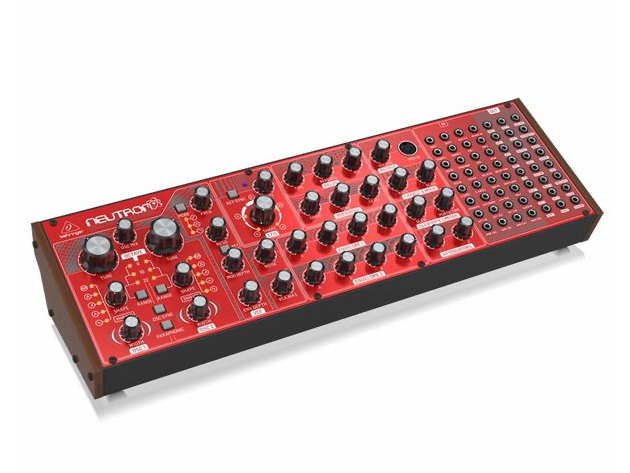 PRODUCT SPECS
What's red, has two oscillators and 56 patch points, and gobs of attitude? The Behringer Neutron semi-modular analog synth offers seemingly no end to the delightful sonic mischief you can patch your way into. With a duo of punchy morphable-waveform oscillators and generous modulation options, this standalone/Eurorack duophonic synthesizer delivers searing leads that'll strip the paint off club walls, and massive basses that will blow them down. From mesmerizing celestial pads to blippy extraterrestrials, Neutron has you covered. For sonic expression, CV (control voltage) is where it's at, and the Neutron offers full access. With its sizable patchbay, you can forge your own completely unique signature sounds and set yourself apart from the pack — even if the pack is geared up with Neutrons!
Specification:
2 voltage-controlled oscillators
Noise oscillator
56 Patch Points
Lowpass/Highpass VCF
Filter and Amp Envelopes
LFO
CV I/O
Sample-and-hold
BBD delay
Overdrive
MIDI in
Technical Details:
Type: Semi-modular Synth
Analog/Digital: Analog
Polyphony: Paraphonic
Oscillators: 2 x 3340 Analog Oscillators
Waveforms: Square, Sawtooth, Triangle, Sine, Tone Mod
Noise Generator: Yes
Envelope Generator: 2 x Analog ADSR
LFO: 1 x LFO (sine, triangle, saw, square, ramp down)
VCA: Yes
Filter: 12 dB State Variable Filter, Highpass/Bandpass/Lowpass Mode Switch
Sample and Hold: Rate, Glide
Effects Types: Overdrive Circuit
Analog Inputs: 1 x 1/4" (main)
Analog Outputs: 1 x 1/4" (main), 1 x 1/4" (headphones)
MIDI I/O: In/Thru/USB
Other I/O: 56 x Patch Points (32 in x 24 out)
USB: 1 x Type B
Power Supply: External AC adapter
Height: 3.7"
Width: 16.69"
Depth: 5.35"
Weight: 4.4 lbs.
---
Check Out Now