Orei 1x4 2.0 HDMI Splitter 2 Ports with Full Ultra HDCP 2.2, 4K at 60Hz & 3D Supports EDID Control - UHD-104 for $39
---
Check Out Now
Expires April 07, 2121 00:56 PST
Buy now and get 13% off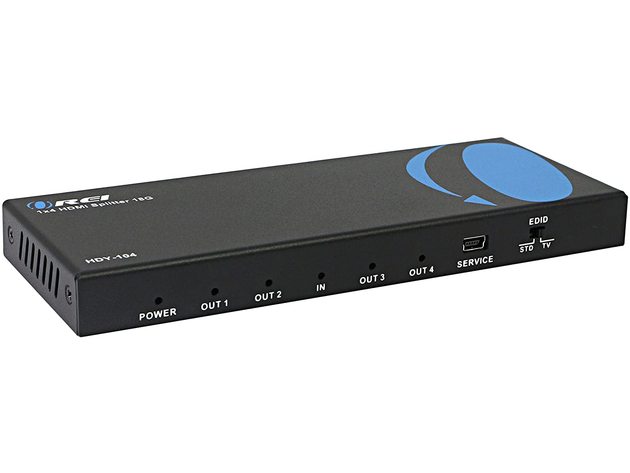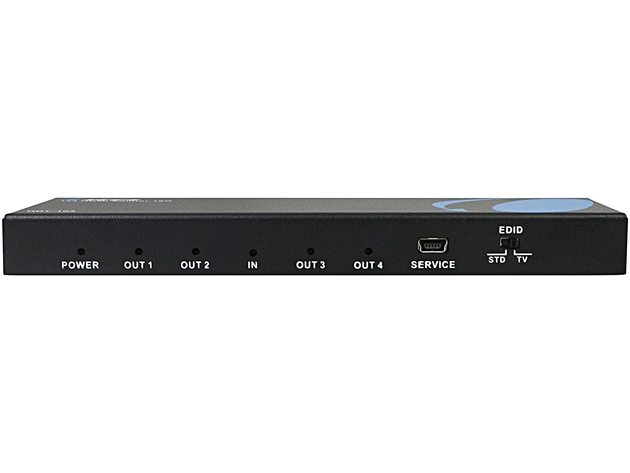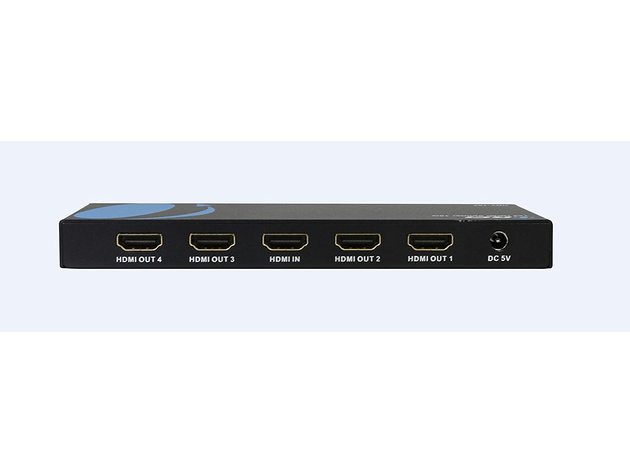 KEY FEATURES
OREI HDY-104 1x4 HDMI Splitter will split 1 HDMI input signal into 4 HDMI output signals identical to the input signal simultaneously It supports most of the home theater such as HDTV Blu-ray DVD Xbox PS3/4 Fire TV stick Fire TV projector Roku Apple TV and more other devices This HDMI 2 0 splitter resolutions up to 4K x 2Kat60Hz and also supports HDMI 1 4/1 3/1 2 Deep Color up to 4K x 2K (3840 x 2160 at60Hz) 1080P (1920 x 1080at60Hz) & 3D Support Heavy-Duty Cool Metal Body The heavy-duty cool metal enclosure protects the insides and keeps the unit cool by aiding in quick heat absorption and dissipation Specification -HDMI Interface Type 1 HDMI input 2 HDMI outputs Compliant with HDMI 2 0 DVI 1 0 HDCP 2 2 Video Bandwidth 300MHz/10 2 Gbps -Resolutions Up to ultra HD 4Kx2Kat60Hz with 12bit YCBCR 4 2 0 Support 4Kx2Kat30Hz with 24bit RGB/YCBCR 4 4 4 YCBCR 4 2 2 -Support All Audio LPCM 7 1CH Dolby and DTS-HD Master Audio Power Adapter DC 5V/1A
PRODUCT SPECS
1 HD Source in to 4 HD Display - Supports Version 2.0 - Splitting one HDMI input signal into Four HDMI output signals identical to the input signal.
Resolutions up to 4K x 2K at60Hz, It will output the same supported resolution on both TV's. UHD-104 also supports HDMI 1.4, 1.3, 1.2.
Compatible with HDMI units such Roku 4, 4K TV, Amazon Fire TV, Ultra Projector, PS4 ,Xbox, Apple TV, HDMI LCD, Cable box, Blu-ray player, DVD player, PC, STB and more
Works with all HDMI 1.3 and 1.4: Supports 3D andLPCM,Dolby-AC3, DTS7.1, DSD/Dolby /DTS-HD master audio, Essentially all available audio options are supported
Full OREI 1 Year Warranty and Expert Support - Please contact us for any problems or questions with this device.
---
Check Out Now