Ion Audio TAILGATSMART Tailgater Smart High Power Rechargeable Speaker for Amazon Echo Dot for $138
---
Check Out Now
Expires October 21, 2121 07:53 PST
Buy now and get 23% off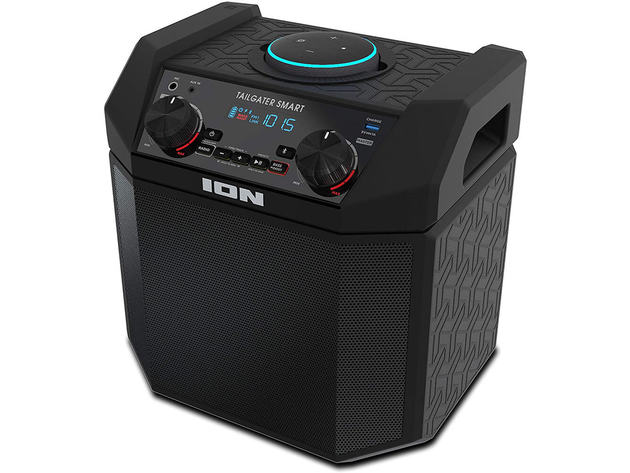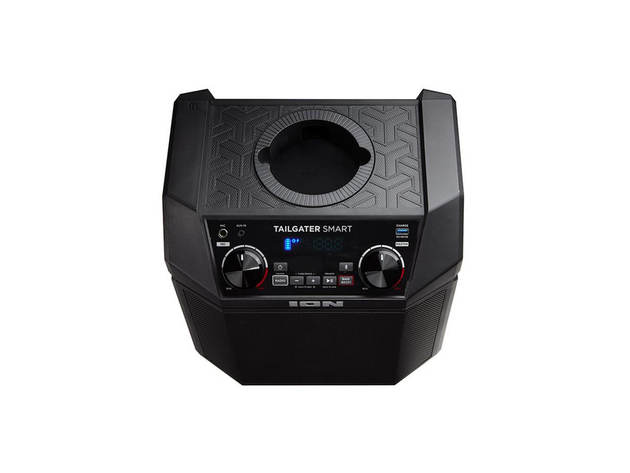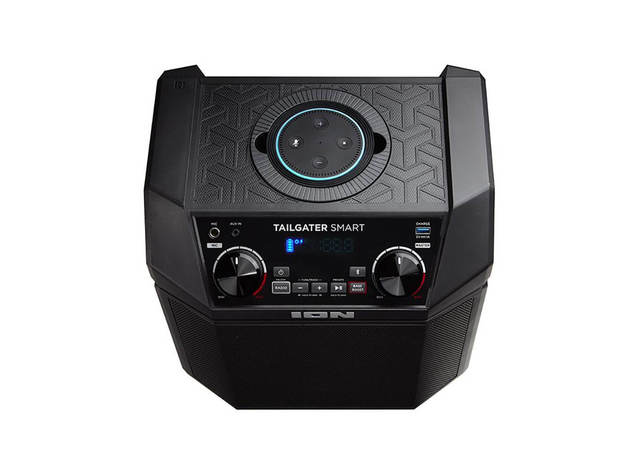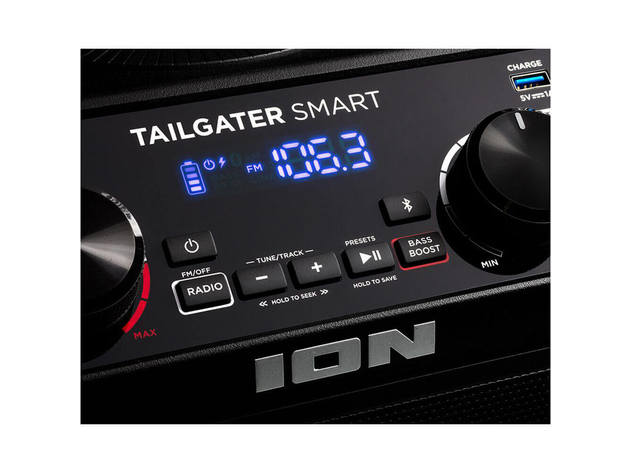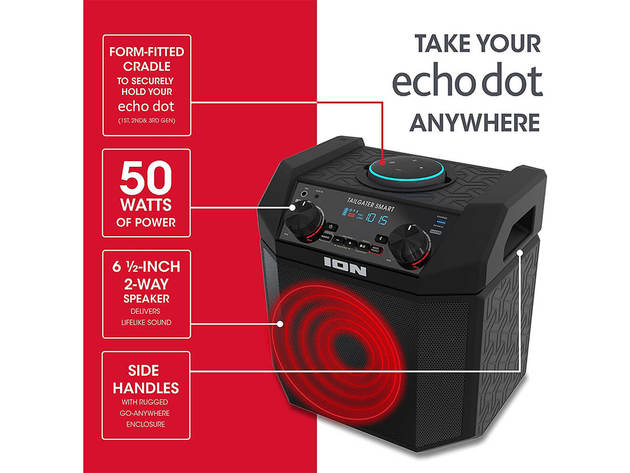 KEY FEATURES
Form-fitted cradle securely holds your Amazon Echo Dot (1st2nd3rdInput)
Powerful 50-watt amplifier energizes your Amazon experience with up to 50x the power!
6 -inch 2-way speaker delivers lifelike sound
Bass Boost feature really kicks up the low-end punch!
Streams music wirelessly from any Bluetooth-enabled device
Bluetooth track control (play/pause next back)
Easy Pair links your NFC-enabled smartphone with a single tap
Built-in rechargeable battery provides up to 50 hours of fun
USB port for charging your smartphone and other devices
AM/FM radio with presets
Rugged enclosure with convenient side handles
13.11" H x 12.6" W x 8.98" D

PRODUCT SPECS

GREAT SOUND ANYWHERE PLUS ENERGIZE YOUR AMAZON ECHO DOT WITH UP TO 50X POWER!

The Amazon Echo Dot smart speaker is a great convenience isnt it? You can ask it to play your favorite song tell you tonights movie schedule or give you tomorrows weather. All just by talking to it. Amazing!

Herestheproblemitsasmalllow-poweredunitthatdoesntsoundverygood and really cant be heard unless youre very close in a quiet room. What if your smart speaker was a high-powered device that sounded great and you could hear it indoors or out from up close or far away? Your wish is our command heresTailgater Smart!Tailgater Smart hasapowerful50-wattamplifierthatenergizes your music and makes your Echo Dot experience come to life 50 times the power of those devices by themselves! Plus Tailgater Smart isnt limited to indoorswith its rechargeable battery you can go anywhere indoors or out where you have a wi-fi signal and continue to enjoy your smart devices.

Tailgater Smart isalsoagreatpoweredspeakerforallyourentertainmentneeds: apowerful6-inchspeakerbeltsoutclearvibrantmusicwhileitsBassBoost feature really kicks up the low end. It streams music wirelessly from any Bluetooth enabled device while the rechargeable battery delivers 50 hours of entertainment and information. There is also a sensitive AM/FM radio and a USB port for keeping your phone all charged up. We call it Smart Boom for a good reason!
---
Check Out Now